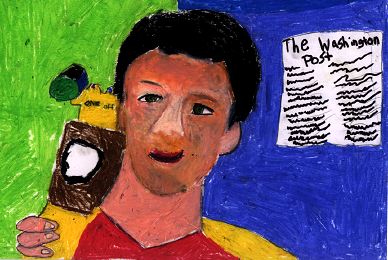 Self Portrait, by Devin. Oil pastel on paper, 11" x 14"



Hi, my name is Devin. I am 9 years old. My birthdate is 6/9/86. I have 2 brothers, 1 sister, and 3 dogs. My dogs' names are Duke, Jessie, and Classie. My favorite thing to do is take pictures of hockey games.
---
Here is the photograph that I used as a model for my portrait.

Click on the speaker icon at the left to hear me.