Personal
Hobbies
I enjoy running and, pending injury, do quite a bit of it. In November of 2011, I ran my first marathon in Pensacola, Florida. Since then I have done a number of shorter races, including several half marathons, and recently completed my second marathon in Abingdon, UK.
I also enjoy baking pies with my wife. We typically produce apple and pumpkin pies. They are delicious. Along similar lines, I enjoy cake decorating as well.
Family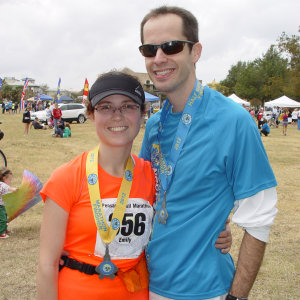 I married my wife, Emily, in July of 2009, in Issaquah, Washington. We both earned our doctorates at Florida State University, and are now living in Oxford, UK.