Mantids
By Chris A.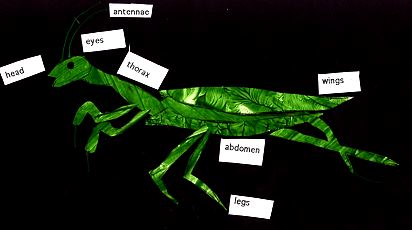 A mantid is called a praying mantis because it looks like it is praying. Its color depends on where it lives. It has wings and can fly. It can leap, too. Mantids eat insects, including other mantids. They can even get small tree frogs. It is 2 to 5 inches long. Most mantids live in warm climates. A mantid uses its front legs to catch prey. Its legs have sharp spines and hooks to hold prey. Mantids are helpful to humans because they eat harmful bugs.


Habitat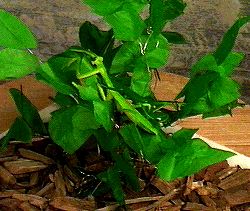 Math Problems Created by Student
Chris had 10 mantids. He shared 5 with Malcolm. How many did he have left? 10-5=

Chris found 5 mantids. He then found 5 more. How many did he have all together? 5+5=

3 After doing the first two problems, how many mantids does Chris have now?