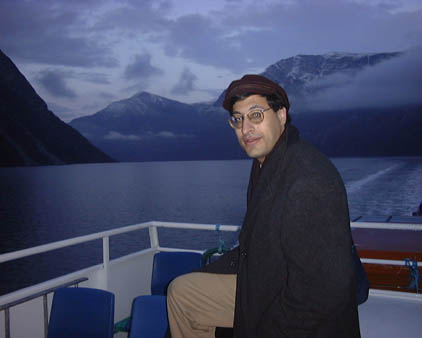 HTML Sampler
Use your browser to view the source of this page.
place a portion of your text boldface; place a portion of your text in italics
experiment with horizontal rules <hr>, like the one at the very bottom of this page
experiment with differ kinds of headers; the one above ("HTML Sampler") is an <h2>; try <h1> and <h3>
center a portion of the text (or an image)
add a background image to your page
change the default text, link, and visited link colors for your page; here are the hexidecimal color codes you'll need
change the font color and size for various words or phrases on your page
change the font face to arial and courier
create a "mailto" link so people can send you email directly from your page; mine would look something like this: mk235@umail.umd.edu
Additional informatoin about HTML and Web design is available from the course links page. I recommend the Maryland Institute for Technology in the Humanities' Tutorial as a good place to start.
---
On to Tables!