(Click the banner for more information.)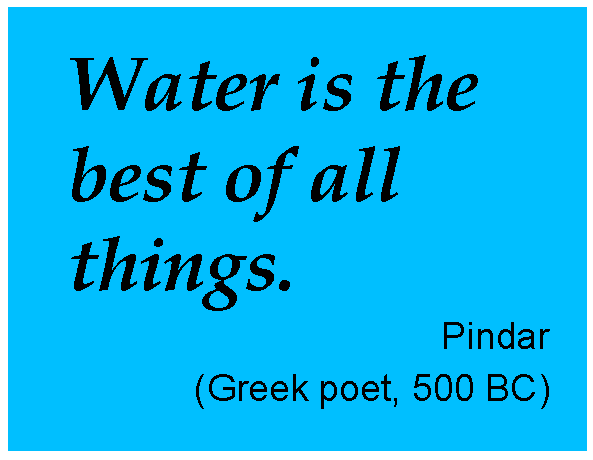 Kaye L. Brubaker
kbru "at" umd.edu
Associate Professor
Civil & Environmental Engineering
University of Maryland at College Park
| | |
| --- | --- |
| Hydrology is the study of water -- in all its forms. My main area of expertise is in mechanistic modeling, so I spend a lot of time with computers. But my work has also taken me to... | the deserts of New Mexico, |
| the mountains of Colorado, | and, closer to home, the banks of the recovering Anacostia River in Washington, D.C. |
---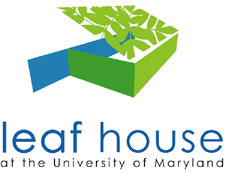 Solar Decathlon 2007
I was one of three faculty advisors for LEAFHouse, Maryland's 2nd Place winner in the Department of Energy's Solar Decathlon 2007. Follow this link to read about this beautiful all-solar house and the team that made it happen.

Solar Decathlon 2005
I served as faculty advisor for the Maryland Solar Decathlon 2005. Follow this link for information on Maryland's amazing all-campus student team.
---
Graduate Student Opportunities
I currently have no Graduate Research Assistantships available under my funded research. Students seeking support to study Water Resources and Hydrologic Science may wish to consider the following fellowship opportunities:

National Science Foundation Graduate Research Fellowship Program Applications due in Nov. for the following academic year
Applicants must be United States citizens or nationals, or permanent resident aliens of the United States. Those eligible to apply are college seniors, first-year graduate students, and others who have completed a limited amount of graduate study in science, mathematics, or engineering. Women who intend to pursue graduate degrees in engineering or in computer and information science and engineering and who meet the eligibility requirements above can apply for the additional WENG or WICS awards.

NASA Earth System Science Fellowship Program Proposals due in March
Students admitted to or already enrolled in a full-time M.Sc. and/or Ph.D. program at accredited U.S. universities are eligible to apply. Students may enter the program at any time during their graduate work. Students may also apply in their senior year prior to receiving their baccalaureate degree, but must be admitted and enrolled in a M.Sc. and/or Ph.D. program at a U.S. university at the time of the award.... United States citizens and resident aliens will be given preference, although the program is not restricted to them. Students with disabilities and from underrepresented minority groups are urged to apply.
---
Environmental & Water Resources Seminar Series
We do not currently offer a regular seminar series. Occasional seminars will be announced here and on the Department's Web Page. If interested, you may click here for more information on past semesters' Seminars.
---
Education
B.S., University of Maryland, 1989.
S.M., Massachusetts Institute of Technology, 1991.
Ph.D., Massachusetts Institute of Technology, 1995.
Employment
1994 - 1996, Post-Doctoral Fellow, Hydrology Laboratory, Agricultural Research Service, U.S. Dept. of Agriculture
1996 - 2002, Assistant Professor, University of Maryland
2002 - Present, Associate Professor, University of Maryland
Research Interests
Please follow the link for my research Mission Statement, Hydrologic and Environmental Models: Neither Garbage Nor Gospel
Current Projects
Follow this link for a listing of my current research projects.
Analysis of Atmospheric Water Cycling Over the United States (with Paul Dirmeyer, COLA) -- NOAA/NASA/GCIP
Space-Time Patterns in Snowmelt: Research & Education for Hydrologic Forecasting (CAREER) -- National Science Foundation
Modification of Neill's Equation for Tidal Flow Analysis -- Maryland State Highway Administration (Md. Dept. of Transportation)
Snowmelt Runoff Model Development & Testing -- Agricultural Research Service (U.S. Dept. of Agriculture)
Teaching
ENCE688B - Hydrology, Climate & Water Resources ENES 100 - Introduction to Engineering Design
Other Activities
Professional Interests:
Hydroclimatology
Hydrologic Remote Sensing
Water Quality Modeling
Geographic Information Systems (GIS) in Hydrologic Modeling
Applied Probability
Engineering & Science Education
Scientific and Professional Societies
Journal Publications
Brubaker, K.L. and McCuen, R.H., 1990. Level of significance selection in engineering analysis. J. Professional Issues in Engineering, ASCE, 116: 375-387.
Brubaker, K.L., D. Entekhabi, and P.S. Eagleson, 1993. "Estimation of continental precipitation recycling." J. Climate 6:1077-1089.
Brubaker, K.L., D. Entekhabi, and P.S. Eagleson, 1994. "Atmospheric water vapor transport and continental hydrology over the Americas." J. Hydrology 155:407-428.
Entekhabi, D. and K.L. Brubaker, 1995. "An analytic approach to modeling land-atmosphere interaction: 2. Stochastic formulation." Water Resources Research 31:633-643.
Brubaker, K.L. and D. Entekhabi, 1995. "An analytic approach to modeling land-atmosphere interaction: 1. Construct and equilibrium behavior." Water Resources Research 31:619-632.
Brubaker, K.L. and D. Entekhabi, 1996. "Asymmetric recovery from wet-vs.-dry soil moisture anomalies." J. Applied Meteorology 35:104-109.
Brubaker, K.L. and D. Entekhabi, 1996. "Analysis of feedback mechanisms in land-atmosphere interaction." Water Resources Research 32:1343-1357.
Brubaker, K.L. and A. Rango, 1996. "Response of snowmelt hydrology to climate change." J. Water, Air, and Soil Pollution 90:335-343.
Brubaker, K.L., A. Rango, and W. Kustas, 1996. "Incorporating radiation inputs into the Snowmelt Runoff Model." Hydrological Processes, 10:1329-1343.
Brubaker, K.L. and A. Rango, 1997. "A new version of the Snowmelt Runoff Model incorporating radiation." The Environmental Professional, 19:109-116.
Rango, A. and K.L. Brubaker, 1997. "The dilemma of scale in monitoring and modeling." The Environmental Professional, 19:67-74.
Dirmeyer, P.A. and K.L. Brubaker, 1999. "Contrasting evaporative moisture sources during the drought of 1988 and the flood of 1993." Journal of Geophysical Research-Atmospheres, 104(D16):19,383-19,397.
Cajina, N.S., K.L. Brubaker and A. Rango, 1999. "Implementing the Snowmelt Runoff Model in the U.S.G.S. Modular Modeling System," Proc. Eastern Snow Conference, June 1999, Fredericton, N.B., Canada, 177-186.
Demetrius, D., K. Brubaker, and S. Davis, 2001, "Modification of Neill's Equation for Storm-Tide Design Analysis," J. American Water Resources Association, 38:275-288.
Brubaker, K., P. Dirmeyer, A. Sudradjat, B. Levy and F. Bernal, 2001. "A 36-year climatological description of the evaporative sources of warm-season precipitation in the Mississippi River Basin", J. Hydrometeorology 2:537-557.
Brubaker, K.L., R. Pinker and E. Deviatova, 2005. "Evaluation and Comparison of MODIS and IMS Snow Cover Estimates for the Continental United States Using Station Data. J. Hydrometeorology, 6(6), 1002-1017, doi:; 10.1175/JHM447.1. Click here for PDF version
Dirmeyer, P. and K.L. Brubaker, 2006. "Evidence for Trends in the Northern Hemisphere Water Cycle," Geophysical Research Letters, 33, L14712, doi: 10.1029/2006GL026359.
Dirmeyer P.A. and K.L. Brubaker, 2007. "Characterization of the Global Hydrologic Cycle from a Back-Trajectory Analysis of Atmospheric Water Vapor." J. Hydrometeorology 8(1), 20-37, doi: 10.1175/JHM557.1.
Dirmeyer, P.A., C.A. Schlosser, and K.L. Brubaker, 2008. "Precipitation, recycling and land memory: An integrated analysis." J. Hydrometeorology, 10(1), 278-288, doi: 10.1175/2008JHM1016.1
Dirmeyer, P.A., K.L. Brubaker, and T. DelSole, 2009. "Import and export of atmospheric water vapor between nations." J. Hydrology 365, 11-22, doi: 10.1016/j.jhydrol.2008.11.016
Copyright 1998-2012 Kaye L. Brubaker
Last Modified 22 Feb 2012