Background: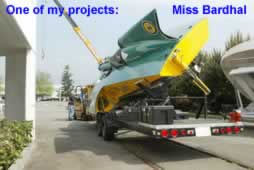 I retired as a Professor of Mechanical Engineering from the University of Maryland/College Park in July 1998 and I was subsequently appointed to the position of Professor Emeritus of Mechanical Engineering.
I am currently living in Ft. Lauderdale, FL and I am still active in Mechanical Engineering Consulting. I was previously the president of FARE, Inc. an engineering company which I founded in 1988. You can learn more by visiting: http://www.fareinc.com.
I have numerous publications in the areas of my interest and you can see a sampling of these by clicking the Publications button on the left side of this page.
You can reach me by e-mail by clicking here.