Correct! Add 50 points to your score!!
---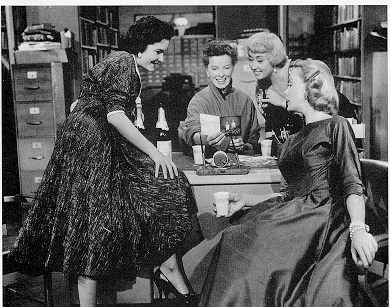 This 1957 movie stars Katharine Hepburn as the head of a TV network research department and Spencer Tracy plays an efficiency expert, hired to modernize Hepburn's operation. Naturally, when Tracy installs a huge supercomputer to assist Hepburn and her staff, they all begin to fear for their jobs. Their fears are not completely unfounded, as the computer soon issues pink slips to everyone in the company, as well as Tracy, who is not even on the company payroll. This bizarre mishap convinces Tracy that his computer may not have been such a good idea. However, by this time, Hepburn has fallen in love with him and has no trouble forgiving him.
---
YOU HAVE CONTROL OF THE BOARD. CLICK TO
GO BACK TO THE GAME
Last updated 0000 EST, Wednesday, 29 April 1998.