ENEE680 Electromagnetic Theory I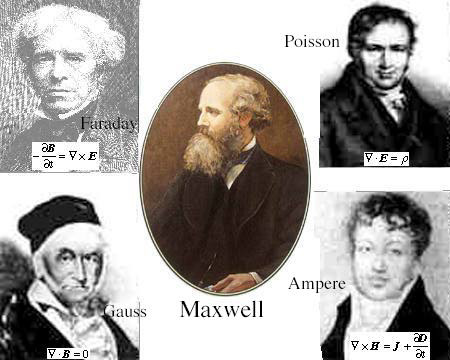 Professor Taylor's Gallery of Electromagnetic Personalities
Instructor: Prof. Thomas. M. Antonsen E-mail address:
antonsen@glue.umd.edu
Phone: 405-1635 Office number: 3339 A.V. Williams Office hours: Tuesdays 1:30 - 3:30



<![if !supportLineBreakNewLine]>
<![endif]>
Lectures: TuTh. 11:00 am-12:15 pm ( EGR 3106 )


Final now due 12/22/09
Have A Happy Holiday
Theoretical analysis and engineering applications of Maxwell's equations. Boundary value problems of electrostatics and magnetostatics.

Course Outline Download Outline
Course Syllabus Download Syllabus
<![if !supportEmptyParas]> <![endif]>